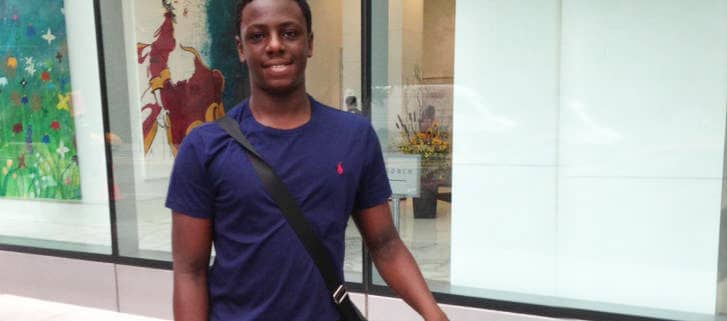 At Kinsey Investigations, we LOVE Happy Endings! We make it a personal commitment to solving our client's cases, especially when a child is missing.
Have you ever got one of those cases that go unresolved and it just eats at you? These cases get to you and some just stick with you…This is the one that's been eating at me: A missing boy…
He is an 18 years old boy attending prep high school in NYC, originally from London, England. He disappears. NY police will not take a missing person's report because there seems no foul play and the "boy" is 18 years old, meaning he is an adult! Not for his parents though. The parents are so upset after no word from him now going on 3 weeks. He usually texts…this time nothing!
They remember him mentioning wanting to go to Los Angeles "some time". Parents think he might have gone to Los Angeles. They needed a trusted, experienced and ready to take action private investigator in Los Angeles, they found us. They hired us and their missing child becomes my priority.
We tracked his ATM card, it leads us to a flight from NYC to LAX and purchases in Hawthorne and Gardena, California. I try contacting Hawthorne police. They don't want to take missing persons either. They say he's not a runaway, he's 18…blah, blah, blah…As usual, I don't take "NO" for an answer and I INSIST.
I say how is it going to look when I find his body in a gutter somewhere in Hawthorne and it's on the news and becomes a national issue/no international, and they interview the police: "…ugh, we didn't think it was a problem…..".
They take the report, use my info as a contact point because the parents are out of the country.
The trail goes cold.
Long months go by….
I get a call out of the blue from the SF Police. They find this kid at a BART station trying to hop the turnstiles. Officer runs him. Sees my missing person's report and contacts KINSEY INVESTIGATIONS!!
The boy has no ID, no passport, no phone, no belongings, wound up getting his stuff stolen.
He does not know me from Adam. I tell the officer I was hired by his mom, tell the officer his mom's name. The boy agrees, his mom is probably looking for him. Agrees to go to the hospital to get checked out and fed something substantial. They place him on a 5150 hold, cannot tell if he is on something or not, by looking at him. Says he is extremely mellow.
The officer says all he can do is take him to SF General and gives me the address. Says it's up to them to hold him or not after evaluation. The officer promises to call me with an update in a couple of hours. I contact the family with the news, ecstatic he's ok. They have a family friend in Los Angeles ready to hop a flight to SF. I give her the info.
The family has to contact the police (which they do) and explain who they are, where he's from, fax his ID, etc. They allow the family friend to come to get him in San Francisco and he's now on his way back to London.
The happiest mother on earth calls me with the biggest thank you! That's the best ending anyone can hope for!
I am so happy it was resolved!
For me being a private investigator is not just a job it is a passion and a personal fulfillment. There is nothing like getting a phone call from a grateful happy client. I live for that moment!!
Do you need to hire a private investigator? Check out these articles first!
https://www.kinseyinvestigations.com/wp-content/uploads/2019/08/private-investigator-los-angeles.jpg
370
727
Kinsey Investigations
https://www.kinseyinvestigations.com/wp-content/uploads/2023/02/kinsey-investigations-private-investigator-logo.png
Kinsey Investigations
2019-08-15 05:31:11
2020-06-27 05:38:31
Missing Child Case Happy Ending… Because we care!