High-Rated Private Investigator in Santa Monica
A great private investigator can offer a variety of services from family law issues, child support services, corporate investigations, background checks, computer forensics, infidelity, missing persons, and more. We are bonded, licensed, full-service investigators in Santa Monica, offering our services to clients all over Los Angeles County, as well as the whole state of California.
Although family law issues and missing person investigations are our specialty, we also offer child support and infidelity services, both in Santa Monica, and in the rest of the state. We are one of the most resourceful and trusted PI companies in the state, and are dedicated to serving our clients affordably and skillfully.
Kinsey Investigations Uses The Best Up-to-Date Private Detective Technology
Technological advances have changed how we live, work, travel, socialize, and communicate, and our investigative techniques depend more and more on technology than ever before, to solve your case, including the use of information technology, photography and more.
On-site surveillance, tracking surveillance and hidden camera surveillance are just some of our skillsets, and we like to do our homework first and then choose the optimal time for surveillance, to maximize our success in solving the case.
Our surveillance experts and skilled investigators are experienced in a variety of related services for law firms and attorneys, private individuals, insurance agencies, corporations and smaller businesses, law firms, and attorneys, all over California as well as in the Santa Monica, Orange County and Los Angeles areas.
State-Licensed Private Investigator, Reliable and Result-Oriented
We understand that every situation is unique and no two investigations are the same, which is why our private investigators handle every investigation on an individual basis, evaluating the situation and determining the best way to serve each client. Our skilled investigators endeavor to deliver the results you need. We are proud to handle every investigation professionally, promptly and confidentially.
Why Choose a Santa Monica Based Private Investigator?
There are many reasons to hire a private investigator. Attorneys, small, medium and large businesses, security companies, and individuals look for a PI to solve their case. Whether you are trying to find a missing person or deal with a child support case, we are your go-to, not only in Santa Monica and the whole of Los Angeles. Call now on (310) 613-3755.
How Much Do PI Services Cost in Santa Monica?
Since no two cases are alike, the exact cost will be determines after the case is evaluated. The price depends on several things, including how many investigators are required, what technology is used, how many hours are spent working on the investigation, along with other factors. If you would like to hire a PI in Santa Monica, contact us now and for a free evaluation of your case and get a clear idea of the costs.  
Missing Child Cases in Santa Monica
We cover all missing persons cases, and are highly skilled and experienced with this type of service. We are equipped to look for and find missing children in the Santa Monica area, and have the goal of solving your case. If your child is missing, give us a call right now at (310) 613-3755, and let us help you by offering a solution and giving you complete peace of mind and a conclusion to your case.
You have a problem, that's why you are turning to us. We may have a solution. Finding the truth and peace of mind . . . that is what we offer.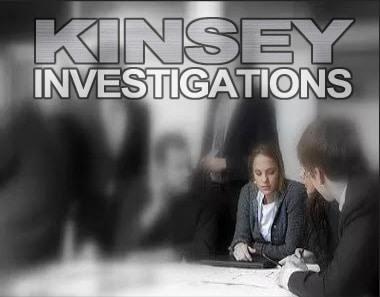 Our Private Investigator Services Include:
California PI License: #28192