Pre-Marital Investigations and Relationship Background Checks in Los Angeles, and Throughout Southern California
If you are in Los Angeles or in Southern California and questioning the other's commitment, contact us. If you have any doubts or concerns, and before you make a major commitment, you may want to consider a background check. The background check may determine if they are really who they say they are. (You wouldn't believe some of the things we have found!). Have they ever been married, or worse yet, still married? Do they have children you are unaware of, and behind on child support? Do they have a criminal record? Listed below are services now available to help give you peace of mind, and to possibly keep you from being a victim.
Internet Dating is by far the fastest-growing method used by single individuals with hopes of meeting that person of their dreams.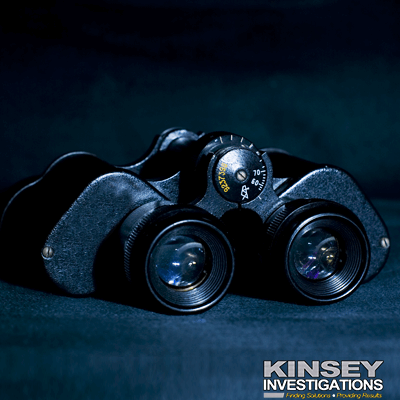 This method of finding a mate has been a fantastic experience for some, and a nightmare for others. Unfortunately there are individuals that prey on persons who are vulnerable and trusting. It is those select few individuals who use lies, fraud, betrayal and deception to establish a relationship.
Some are con artists that convince "new love" that they are the catch of a lifetime. After the imposter has warmed their way into the victim's life, the ulterior motive takes over, whatever motive that may be. Afterwards, the victim is often too embarrassed or ashamed to come forward to admit they have been duped.
Even the traditional and customary methods of meeting someone, such as an introduction by someone, meeting at a Nightclub, social event or church function can have an embarrassing outcome.
    Background Profile
    Credit History
    Criminal Record
    Dating Others Online
    Divorce Search
    DWI Record
    Income History
    Judgment, Liens, Bankruptcy
    Marriage Search
    Number of Children
    Property Ownership
    Real Name & DOB
    Video Surveillance
    Who They Are Living With
You let us know how in-depth you want us to look. Using the latest and time-tested investigative techniques, we can get to the bottom of the truth, so you won't be deceived.
Why is Kinsey Investigations the Most Qualified for Relationship and Pre-Marital Investigations?
Even Other Private Investigation Companies Refer Us:
Kinsey Investigations is reliable and has served hundreds of satisfied clients and legal teams. We assure you that we treat all the information that you provide and the information that we gather with confidentiality. You don't need to take our word for it. You can check our customer reviews to prove it.
We Have the License To Operate:
We are licensed to operate in California. You can verify the status of our license and find out if there are any cases against us by visiting the Department of Consumer Affairs website. A reputable private investigator will share their license number immediately upon request.
We Have the Right Experience To Fit Your Requirements:
We have the most qualified private investigators to take on the task you require. We have a youthful-looking team and not your typical suspicious-looking large men who people would normally question what they are doing there. Our detectives blend in, perfect for your pre-marital investigations and background checks. We have vast experience in the field that can cover any of your requirements. You can ask Kinsey Investigations about cases similar to yours that we have completed with excellent results. At Kinsey Investigations, we can share hundreds of successful cases.
We Are Insured for Any Form of Property Damage:
Kinsey Investigations is insured for any form of property damage that might occur during the course of our investigation. We have never had to use it, but rest assured, we are covered.
We Make You Feel Comfortable When You Hire Us:
We believe it is essential for private investigators to communicate well with their clients and make them feel comfortable in any way possible. We care for our clients, and we listen carefully from the moment you first call us. Our investigators are trained to carefully listen to our clients' stories, needs, and expectations.
---
Get a contract with your Private Investigator
Your initial consultation with a private investigator should be free, and from there, they should be able to outline anticipated cost. At Kinsey Investigations, we proud our self for our transparency policy so hidden costs are ever involved. If you choose to follow through with the work with us, our investigators make sure all fees and expectations are clearly outlined in a contract. They also give you a fee agreement or retainer to sign. Ready to start? Call us now at (310) 613 3755

Contact us today for more information and a FREE consultation, or complete our easy online request form to receive a FREE, NO OBLIGATION case evaluation.
If you don't see the specific service you require on this page, please contact our office. Even if we don't provide that particular service, we can often suggest an alternative method of achieving the results you need, or in some cases, we may refer you to one of our nationwide or international associates who offer the service you require.