Business / Corporate Background Checks in Los Angeles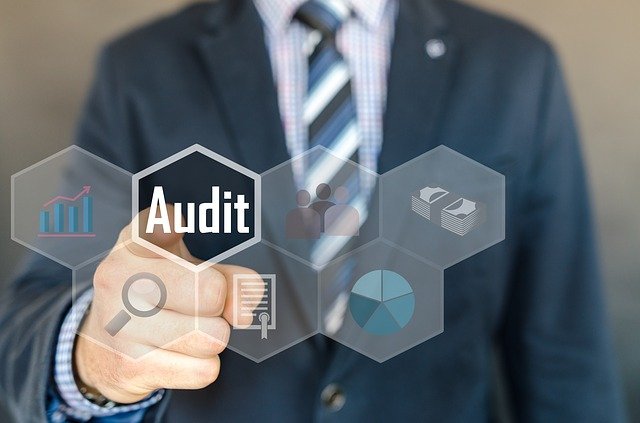 Business background checks are vital for businesses before engaging in any activity with a potential partner. Though most business relationships are conducted amicably, you can't take any chances with a corporate entity that you have just met.
Doing business with the wrong company or person can come at a substantial cost to your company. Kinsey Investigations will help you find all the essential information you need using a variety of investigative methods including searching several databases exclusively available to investigators and attorneys. Once you have confirmed vital information about a company, you are better equipped to make the most beneficial decisions for your business.
Types of Due Diligence
Legal – Legal due diligence determines if the target company is embroiled in any legal issues or if they follow the law. In this process, contracts, compliance doctrine, corporate documents, and board meeting minutes are examined.
Financial – Financial due diligence aims to gain an understanding of the overall financial performance and to detect underlying financial issues of a target company. This includes checking the target company's revenue, profit, and growth trends, short and long-term debts, stock history and options, balance sheets, income and cash flow statements.
Business – Business due diligence refers to the prudent approach of organizations in assessing risks before engaging or completing transactions. These types of audits can unearth potential issues that could hurt a company in the future. Examples of steps organizations who practice due diligence take include considering the environmental impact of a transaction, evaluating the price compared to competitors, or researching customer reviews among others.
Operational – Operational due diligence aims to evaluate the assets, facilities, and technology of a company to uncover possible liabilities and hidden risks. An example of this is a comprehensive audit done internally to check if the company can meet strict external standards to conform to certifications.
Human Resources – Human Resources due diligence aims to understand the company's organizational structure, union contracts if applicable, compensation and benefits, as well as any employee disputes.
Strategic Fit – Strategic due diligence aims to assess if the target company is aligned with their goals, objectives, mission, and vision to determine if the two companies can work well together.
Environmental – Environmental due diligence aims to evaluate if a company complies with existing environmental regulations. The purpose is to eliminate the possibility of being subjected to penalties or losing credibility.
Self-Assessment – Self-assessment due diligence aims to determine a company's own goals or if their courses of action align with their corporate objectives, principles, mission, and vision.
Common Business Background and Due Diligence Check Purposes
New Clients: Confirming the legitimacy of new clients will ensure that your business will have a productive and long-term relationship with the potential client.
Suppliers: Assuring the quality of your products starts with understanding the quality of your suppliers.
Partnerships: Closely examining the person you'll be forming a partnership with is vital. Since you will be closely associated with them, it helps that you ensure they are clear of any history of wrongdoing.
Mergers and Acquisitions: Insights into the identity of the business such as its officers, executives, and key personnel are essential to ensure that you are dealing with the right people.
Investments: Engaging in an important investment decision involves many unknowns. Having due diligence checks is helpful for making informed decisions, especially those of substantial scale.
Franchising: You may consider purchasing a franchise. Due diligence background checks are vital to give yourself the relevant information you need for a sound business decision.
Commercial Lending: You can't take chances with your loans to other businesses. Due diligence investigations can give you peace of mind.
Consenting to Business Background Checks
Legitimate companies or potential partners will readily consent to a business background check. However, there are instances that some of them don't and may try to hide something. If your business is associated with such partners, it can substantially damage your finances and your company's reputation. Does the company have a history of bankruptcies? Are they engaging in unethical business activities?
Services Included in Our Corporate Background Check:
Credit report of the business
Current and previous property ownership
Employer Identification Number if applicable
Information on licenses, permits, corporate filing, and business registrations
Internet domain names registered
Lawsuits, liens, judgments, and corporate records
Name and address of the business, list of owners and officers
Possible bankruptcies or Bankruptcy Docket Sheet
Possible current motor vehicle ownership
Products sold by the business
UCC filings, associated companies, associated people
Why is Kinsey Investigations the Most Qualified Investigator for Business Background Checks and Investigations?
Even Other Private Investigation Companies Refer Us:
Kinsey Investigations is reliable and has served hundreds of satisfied clients and legal teams. We assure you that we treat all the information that you provide and the information that we gather with confidentiality. You don't need to take our word for it. You can check our customer reviews to prove it.
We Have the License To Operate:
We are licensed to operate in California. You can verify the status of our license and find out if there are any cases against us by visiting the Department of Consumer Affairs website. A reputable private investigator will share their license number immediately upon request.
We Have the Right Experience To Fit Your Requirements:
We have the most qualified private investigators to take on the task you require.
We have a youthful-looking team and not your typical suspicious-looking large men who people would normally question what they are doing there. Our detectives blend in. We have vast experience in the field that can cover any of your requirements. You can ask Kinsey Investigations about cases similar to yours that we have completed with excellent results. At Kinsey Investigations, we can share hundreds of successful cases.
We Are Insured for Any Form of Property Damage:
Kinsey Investigations is insured for any form of property damage that might occur during the course of our investigation. We have never had to use it, but rest assured, we are covered.
We Make You Feel Comfortable When You Hire Us:
We believe it is essential for private investigators to communicate well with their clients and make them feel comfortable in any way possible. We care for our clients, and we listen carefully from the moment you first call us. Our investigators are trained to carefully listen to our clients' stories, needs, and expectations.
___________________________________________________________________________
Contact us today to learn more about our services and receive a FREE consultation. To schedule a FREE, NO-OBLIGATION case evaluation, just fill out our easy online request form.
Have a Private Investigator assigned to your case today. Your initial private consultation with our Private Investigator is free. From there, they will provide an outline of anticipated costs. At Kinsey Investigations, we pride ourselves on having complete transparency with all of our costs. Rest assured that when you work with us, our investigators will lay out all of our fees and expectations in a clearly written contract. A fee agreement and a retainer document are required. Ready to start? You can call our private investigators at (310) 613-3755.
Every case is unique, and there are specific services that you may have in mind. If you don't see the particular service you require on this page, please contact our office. Even if we don't provide that specific service, we can often suggest an alternative method of achieving the results you need. We can also refer one of our national or international associates who offer the service you require.