The burden of accountability for securing our businesses has fallen to corporate security teams who must be able to meet the demands of a modern workforce. We are mobile and available 24/7.
Our threat assessment teams determine whether or not there is a safety situation and oftentimes require deeper analysis and expert screening through consultation and collaboration. We review your specific situations and conduct threat assessments within the security of the Kinsey Investigations platform. See if you're ready to take your behavior threat assessments to the next level – contact Kinsey Investigations today for a readiness review.
The risks to your business don't present themselves only as outsider events. Current employees, contractors or temporary workers can present situations that your business should not tolerate. Today, background checks happen and evaluations and maybe years go by without anything happening until it does. Stay ahead of threats, don't just react, by involving Kinsey Investigations to proactively identify areas of concern in your workplace. See how Kinsey Investigations can keep you safe from the inside-out.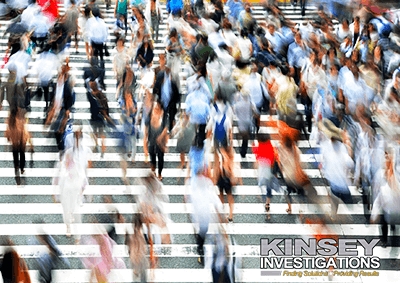 Corporate Security includes:
WORKPLACE VIOLENCE
WORKPLACE SECURITY
INSIDER THREAT
LOSS PREVENTION
Some examples of Workplace Violence include:
College campus staff and student relationship:
Both the student and staff member dismissed. The student was expelled and the professor fired. We were on board to intervene in both ends of it with the college Dean and HR department. Both individuals were escorted off of the property and we let both sides know the police were notified. We patrolled for 2 weeks and no further instance. The older professor later sent an apology letter to the staff and said he was embarrassed, asking for his job back. (No) police were notified.
Corporate Client's Challenge:
A Facebook Post Threatens Violence We have had clients in 2 separate incidents where they had an employee that posed with weapons on social media. Both companies were pro-active and had human resources personnel check employee social media postings. (Which we learned is becoming more common in larger companies). Together, Kinsey Investigations and the company did a threat assessment on-site, reviewing HR files and interviewed other staff that were known associates. Again, this was a large corporation and we found in this person's background, they were formally arrested after they were hired and part of their contract was to notify HR. It was an instant ground for dismissal. We were there to escort this individual off of the corporate campus after notifying the authorities. Thankfully, it is a secure complex and no outside access. They received an apology letter from the individual employee and that was the end of the story.
WORKPLACE SECURITY
The workplace facilities of today are often open environments, campuses with everything employees need to be successful. However, the most basic of needs – safety must be maintained in environments that are difficult to protect. Understanding situations that might present a safety risk is crucial in order to prevent acts of violence and keep workers safe. Kinsey Investigations identifies patterns of behavior that present safety concerns and helps proactively mitigate risk, keeping your campus a safe place to live and work. See if your campus could use protective intelligence – have Kinsey Investigations visit to review together.
INSIDER THREAT / LOSS PREVENTION
Whether it's from disgruntled employees, opportunistic workers or criminal activity, your assets are at risk in storage, on the move and in retail. With Kinsey Investigations, be proactive with the signals that present themselves there is the activity that warrants attention. Whether it's an inside job or an outside one, Kinsey Investigations can help you stay ahead of bad actors. Stay ahead of the situation by preventing loss to your organization.
---
---
Contact us today for more information and a FREE consultation, or complete our easy online request form to receive a FREE, NO OBLIGATION case evaluation.
If you don't see the specific service you require on this page, please contact our office. Even if we don't provide that particular service, we can often suggest an alternative method of achieving the results you need, or in some cases, we may refer you to one of our nationwide or international associates who offer the service you require.