Asset and Hidden Finances Investigations in Los Angeles
Anything quantifiable that can provide financial benefits to the holders can be considered an asset. Assets include bank accounts, stocks, bonds, insurance policies with a cash value, a boat or a car without liens, cash stashed in a vault, real estate property, or anything else that an individual or a business owns. Often, we don't think of property like cryptocurrency, tax credits, foreign trusts, mineral rights, and collectibles such as baseball cards and antiques as assets. Nevertheless, they are.
Unscrupulous individuals and companies will hide assets for many nefarious reasons. Federal and state regulations make finding hidden assets challenging, especially if private investigators resort only to rudimentary methods of looking for these, such as public databases. Over the years, we have honed creative skills that allow us to uncover hidden assets while working within the confines of the law.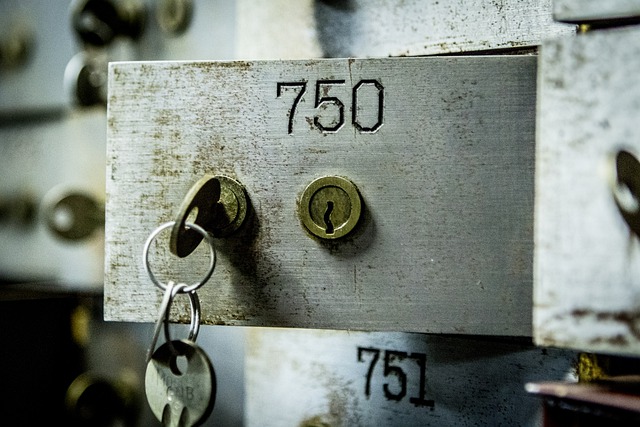 Why Asset and Hidden Finance Investigations Are Important
Divorce Cases
Determining the actual assets and liabilities of the parties involved in the dissolution of marriage proceedings is essential for the court to divide the assets equitably. Should a party control the marriage's assets, it will be difficult for attorneys to determine the exact amount to divide. The best time to start looking for these assets is when you see a divorce may be on the horizon. We have found, in many instances-properties and/or bank accounts that you may have never know of. You can contact us to determine how much your spouse owns.
Bankruptcy and Fraud
Concealment of assets will deny you fair compensation when someone who owes you money declares bankruptcy. Let us help you protect what is due to you. Kinsey Investigations is well-seasoned in fraud investigations. We understand the legal process involved in such cases, and we can investigate businesses or individuals for hidden assets.
Court Orders
Should you win a judgment, the court awards you damages. However, if the defendant is claiming to be broke and hiding assets, it may be nearly impossible to collect the court-ordered sum. The best recourse is to ask for help locating these assets before you sue someone to ensure that the assets will be available if you win the court case.
Collecting Child Support
One of Kinsey Investigations' areas of expertise is child support investigation services. One of the parties may claim to be in poverty, yet have a lifestyle that does not reflect the purported state of their assets. Child support enforcement agencies may attempt to uncover these, but their success rate is low. That is where we come in. We can help you discover hidden assets to ensure that adequate child support is paid by the party who should be paying.
Business Ventures
You need to make sure that your business partner is trustworthy before going into a merger or a business partnership. Business partners who are not being truthful about their finances can lead to major issues later on. We provide services, such as business background checks, which include hidden assets investigations.

Why is Kinsey Investigations the Most Qualified Asset and Hidden Finance Investigator?
Even Other Private Investigation Companies Refer Us:
Kinsey Investigations is reliable and has served hundreds of satisfied clients and legal teams. We assure you that we treat all the information that you provide and the information that we gather with confidentiality. You don't need to take our word for it. You can check our customer reviews to prove it.
We Have the License To Operate:
We are licensed to operate in California. You can verify the status of our license and find out if there are any cases against us by visiting the Department of Consumer Affairs website. A reputable private investigator will share their license number immediately upon request.
We Have the Right Experience To Fit Your Requirements:
We have the most qualified private investigators to take on the task you require.
We have a youthful-looking team and not your typical suspicious-looking large men who people would normally question what they are doing there. Our detectives blend in. We have vast experience in the field that can cover any of your requirements. You can ask Kinsey Investigations about cases similar to yours that we have completed with excellent results. At Kinsey Investigations, we can share hundreds of successful cases.
We Are Insured for Any Form of Property Damage:
Kinsey Investigations is insured for any form of property damage that might occur during the course of our investigation. We have never had to use it, but rest assured, we are covered.
We Make You Feel Comfortable When You Hire Us:
We believe it is essential for private investigators to communicate well with their clients and make them feel comfortable in any way possible. We care for our clients, and we listen carefully from the moment you first call us. Our investigators are trained to carefully listen to our clients' stories, needs, and expectations.
____________________________________________________________________________
Contact us today to learn more about our services and receive a FREE consultation. To schedule a FREE, NO-OBLIGATION case evaluation, just fill out our easy online request form.
Have a Private Investigator assigned to your case today. Your initial private consultation with our Private Investigator is free. From there, they will provide an outline of anticipated costs. At Kinsey Investigations, we pride ourselves on having complete transparency with all of our costs. Rest assured that when you work with us, our investigators will lay out all of our fees and expectations in a clearly written contract. A fee agreement and a retainer document are required. Ready to start? You can call our private investigators at (310) 613-3755.
Every case is unique, and there are specific services that you may have in mind. If you don't see the particular service you require on this page, please contact our office. Even if we don't provide that specific service, we can often suggest an alternative method of achieving the results you need. We can also refer one of our national or international associates who offer the service you require.