The best private investigators combine in-depth knowledge and experience with integrity and diligence. Those words describe our firm precisely. As one of the leading private investigators and detective agencies in the Los Angeles region, we take pride in our outstanding reputation and consistently give our clients a strong reason to recommend us to others.
Los Angeles Area's #1 Surveillance Experts
Kinsey Investigations is the surveillance expert in the Los Angeles area and all of southern California. Our experienced team conducts surveillance daily in difficult and various locations throughout Los Angeles and the surrounding counties. ​ Our investigators have the ability to use different vehicles and are experts at adapting to their environment. Our firm only uses state-of-the-art still and video surveillance equipment. We have hidden camera capabilities, GPS tracking devices, and undercover operatives that can assist in any situation. We do not get 'caught' and are discreet while getting the results you need. You have a problem, that's why you are turning to us. We may have a solution. Finding the truth and peace of mind . . . that is what we offer.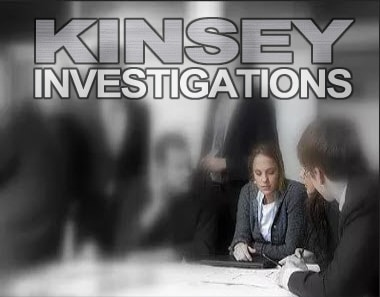 Our Private Investigator Services Include:
California PI License: #28192
California PI License: #28192