Expert Private Investigations
&

Surveillance in Los Angeles
Kinsey Investigations is one of the leading detective agencies in the Los Angeles area.  Our confidential private investigations, expert surveillance services, diligent research, and background screening services are available to private individuals, attorneys, and law firms, as well as organizations, businesses, and corporations throughout Los Angeles and all of southern California. We are fully licensed, bonded, and insured, and all of our investigators have the necessary training and experience to get the results you need in a timely, efficient manner.  Our fees are highly competitive and designed to meet your budget. Contact us today for more information and a FREE consultation, or complete our easy online request form to receive a FREE, NO-OBLIGATION case evaluation.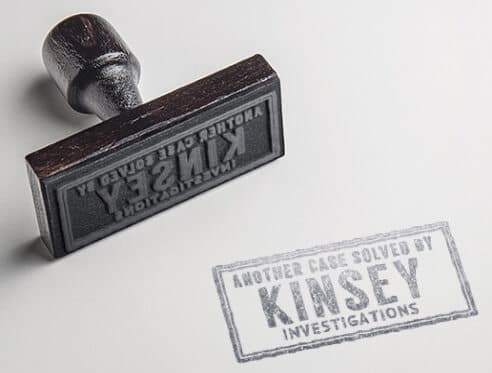 Our Professional, Confidential Services Include:
Covert Surveillance Operations & Stake-Outs
Kinsey Investigations is the surveillance expert in Los Angeles and all of Southern California. Our experienced team conducts surveillance daily in difficult and various locations throughout Los Angeles and the surrounding counties. Our discreet, persistent surveillance operations are performed by highly trained and experienced private investigators who know precisely what to look for and what evidence and activities to document. We only use state-of-the art still and video surveillance equipment. We have hidden camera capabilities, GPS tracking devices, and undercover operatives that can assist in any type of situation, both indoors our out.  We offer both static and mobile surveillance, depending on what the situation requires.  Our surveillance services are utilized for a variety of different cases, but are mostly requested for infidelity & cheating spouse investigations, matrimonial and child custody issues, suspected insurance fraud, and theft cases.
Family Investigations
Comprehensive Background Checks & Screening Services
It's not easy to have someone you don't know anything about work for you, come into your home, rent your apartment, watch your children or care for your elderly relatives. Kinsey Investigations can help you find out who this person really is. We will find out their history, including current and prior addresses, criminal record checks, civil litigation history (including judgments, liens, bankruptcies, and evictions), driving history, property ownership.  We can also verify the person's current and past employment, educational history, professional licensing, references, and more. We have the ability to customize our background investigations to adapt to any clients' needs, requirements, or budget.
Missing Person Locates and Skip-Tracing
At Kinsey Investigations, we have the knowledge, extensive resources, and the experience needed to find people quickly and efficiently. Whether you are looking for a long-lost friend or family member, an ex-lover, an old military buddy, or a teen runaway, our highly trained missing persons investigators have all the skills necessary to track them down.  We also offer professional skip-tracing services to locate people for a variety of legal reasons, such as debtors, witnesses, and missing heirs.
Corporate Investigations
Insurance Fraud & Worker's Comp. Investigations
Insurance is supposed to be a safety net to protect people in the event of the unthinkable. In fact, most people with insurance would be much happier if they never had to file a claim at all. Unfortunately, there are some unscrupulous people out there who do file fraudulent insurance claims as a matter of course. If you feel that you are currently the victim of insurance fraud, the professionals at Kinsey Investigations are ready and waiting to help. Our insurance investigation services will uncover the truth.  Do you have nagging questions about a workers compensation, vehicular accident, arson, or personal injury claim? Our professional and discreet insurance investigators will get you the answers you need. Asset and Hidden Finances Investigations
Retail Trade & Service Industry Integrity Checks (Mystery Shopping)
Integrity Checks are unfortunately necessary. Today, this is a unique way for business owners to ensure their operation is being run the way it should be. The main role of our agent is to determine whether compliance with regulations or company policy are being followed correctly by your staff, as well as to evaluate the quality of service we experience as a customer at your business. If you suspect your employees are mishandling your business or your profits, Kinsey's agents can blend in, witness, and keep an eye on what is really going on, then report back to you what we see or experience. This service is offered to a variety of business types, including retail stores, bars, restaurants, hotels, sporting events, theaters, and more.
Service of Legal Process
Kinsey Investigations provides process serving for the legal community throughout Southern California. We specialize in difficult to serve individuals who are avoiding service or refusing service. We are known for our creative methods for getting it done. We also offer a Flat Fee for Service program (ask for details).  We serve all types of legal process, including Summons, Complaints and Subpoenas for municipal, state and federal cases.  We offer Expedited Service (within 48 hours) and Rush Service (withing 24 hours).  You will receive prompt notification when the service is complete, followed by a notarized Affidavit of Service.  In addition to the Los Angeles region, we have nationwide affiliates who can serve your documents anywhere in the country.
Other Investigations and Services Available
The list above only includes our most requested services.  We also provide a wide range of additional services to meet your needs.  These include: Public Record / Court Document Research & Retrieval, and Legal Courier Services (these are available throughout Los Angeles, Orange and Riverside Counties).  We also conduct Asset Searches, as well as provide Civil Litigation Support Services for attorneys and pro se litigants.
Collections
We do not specialize in collections but we have partners we can refer you to.
Process Service
We are all Registered Process Servers and cover all of Orange and Los Angeles counties. We can handle any form of legal documents served or even messenger services.
Risk and Threat Assessments
Each threat assessment service is unique. Please call us for a quote.
Security Services
Each security service is unique. We handle personal security as well as corporate. It always depends on your need and the area we are securing or the amount of people we are protecting. We can provide both armed and unarmed personnel.
Threat Assessment
Each threat assessment service is unique. Please call us for a quote.
Transportation and Cargo
We have fleet trackers and GPS for any situation. Please call us for a quote.
Private Investigation stories
---
If you don't see the specific service you require on this page, please contact our office.  Even if we don't provide that particular service, we can often suggest an alternative method of achieving the results you need, or in some cases, we may refer you to one of our nationwide or international associates who offer the service you require.
Our Private Investigator Services Include:
California PI License: #28192