Activity Checks in Los Angeles
Whether you want to check in on an elderly loved one or you suspect dishonesty from people around you, activity checks are a relatively affordable, quick, and straightforward solution that can put your mind at ease. At Kinsey Investigations, we use our decades of combined experience in surveillance work to provide you with creative methods of uncovering activities surrounding a subject's routine. As we proceed with an investigation, we will provide you with updates and make an assessment and recommendations if a more thorough investigation is required.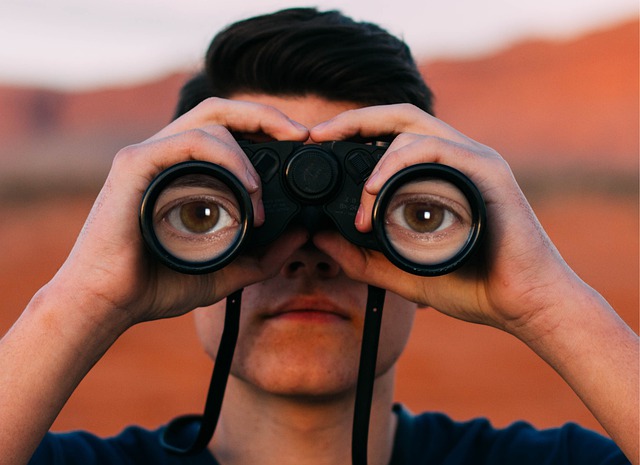 Where Can Activity Checks Be Most Useful?
● Checking On Your Loved One
Whether you have a loved one in an elder care situation or they live alone, you want to make sure that they are doing well. There may be instances when they are unresponsive to your correspondence or don't return calls. You need discrete professionals who can contact your loved one personally and assure you that everything is OK. We will conduct this type of investigation with confidentiality. Unless you want us to, we won't communicate your interest to the individual you contact us to check on.
● Verifying Dependency Status for Disability or Death Claims
Activity checks can be a part of an investigation process that confirms dependency status for long-term disability or death claims. Our investigators will spend time in the subject's neighborhood to observe and document their daily activities and communicate with the people familiar with their usual routine. We may deploy some of our advanced techniques for more challenging surveillance cases depending on the situation.
● To Check on Your Children's Activity While You Are Away
To provide yourself with peace of mind, you can rely on us to conduct a discreet observation to check who your children are meeting, who they are communicating with, and to paint an overall picture of their whereabouts and actions to verify if they are behaving responsibly or just to confirm if they are safe.
●  Preliminary Work for Verifying Suspected Activities of Partners or Employees
If you suspect your partner is having an affair or want to check on your employees while you are away, our surveillance methods can document their activities. We will report the results to you regularly and determine whether you need to employ a more detailed investigation process such as those we offer for surveillance of adultery & cheating spouses, cohabitation/alimony, workers' compensation cases, child custody cases, and integrity checks, among others.

Why is Kinsey Investigations the Most Qualified Activity Checks Investigator?
Even Other Private Investigation Companies Refer Us:
Kinsey Investigations is reliable and has served hundreds of satisfied clients and legal teams. We assure you that we treat all the information that you provide and the information that we gather with confidentiality. You don't need to take our word for it. You can check our customer reviews to prove it.
We Have the License To Operate:
We are licensed to operate in California. You can verify the status of our license and find out if there are any cases against us by visiting the Department of Consumer Affairs website. A reputable private investigator will share their license number immediately upon request.
We Have the Right Experience To Fit Your Requirements:
We have the most qualified private investigators to take on the task you require. We have a youthful-looking team and not your typical suspicious-looking large men who people would normally question what they are doing there. Our detectives blend in. We have vast experience in the field that can cover any of your requirements. You can ask Kinsey Investigations about cases similar to yours that we have completed with excellent results. At Kinsey Investigations, we can share hundreds of successful cases.
We Are Insured for Any Form of Property Damage:
Kinsey Investigations is insured for any form of property damage that might occur during the course of our investigation. We have never had to use it, but rest assured, we are covered.
We Make You Feel Comfortable When You Hire Us:
We believe it is essential for private investigators to communicate well with their clients and make them feel comfortable in any way possible. We care for our clients, and we listen carefully from the moment you first call us. Our investigators are trained to carefully listen to our clients' stories, needs, and expectations.
____________________________________________________________________________
Contact us today to learn more about our services and receive a FREE consultation. To schedule a FREE, NO-OBLIGATION case evaluation, just fill out our easy online request form.
Have a Private Investigator assigned to your case today. Your initial private consultation with our Private Investigator is free. From there, they will provide an outline of anticipated costs. At Kinsey Investigations, we pride ourselves on having complete transparency with all of our costs. Rest assured that when you work with us, our investigators will lay out all of our fees and expectations in a clearly written contract. A fee agreement and a retainer document are required. Ready to start? You can call our private investigators at (310) 613-3755.
Every case is unique, and there are specific services that you may have in mind. If you don't see the particular service you require on this page, please contact our office. Even if we don't provide that specific service, we can often suggest an alternative method of achieving the results you need. We can also refer one of our national or international associates who offer the service you require.