Activity checks can be one of two things.
Checking on a loved-one or elder care. Making sure they are ok. Maybe they are not answering the phone or letters sent. You just want that special personal contact. We will visit the loved-one, make personal contact and be assured all is ok. This type of investigation is conducted with the utmost confidentiality and at no time will communicate your interest in the individual unless you want us to.
Activity Checks are a relatively low cost, on-site investigations that can help determine if surveillance appears warranted. During an activity check, an investigator spends a limited amount of time in the area of the subject's neighborhood, documenting conditions and sometimes speaking with people familiar with the subject's daily activities. Activity checks are also effective in developing information regarding dependency status in death claims and long term disability cases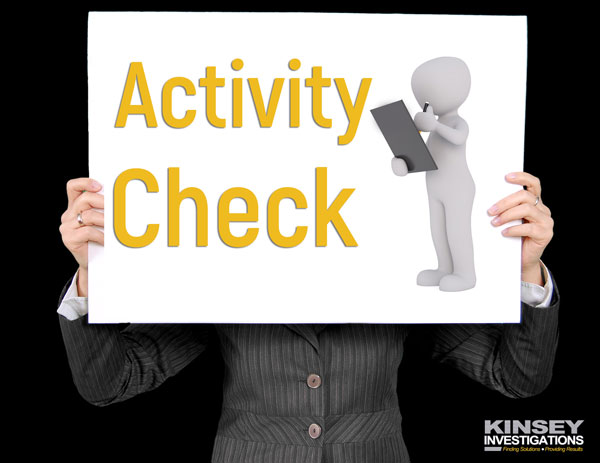 Contact us today for more information and a FREE consultation, or complete our easy online request form to receive a FREE, NO OBLIGATION case evaluation.
If you don't see the specific service you require on this page, please contact our office. Even if we don't provide that particular service, we can often suggest an alternative method of achieving the results you need, or in some cases, we may refer you to one of our nationwide or international associates who offer the service you require.