Child Custody Investigations (Also under Family Law)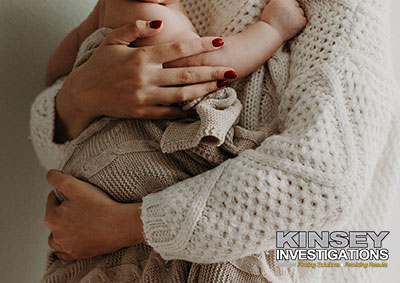 Your child's welfare is our greatest priority. We understand that you want to ensure that your child is safe in the care of someone trustworthy, safe, and reliable. If you suspect that your child's other parent or their partner is being abusive, negligent, or has substance abuse issues, let us help put your mind at ease. Whether you need evidence to present in court or just want peace of mind, we can discretely observe and document your ex-partner's activities when they have custody of your child. Each case is unique, requiring creative ways to approach them. Whatever your goal is, we will gather the evidence you will need in order to uncover the truth.
True Case #1:
A mother is renting out the house awarded to her after a divorce as a Vacation Rentals by Owner (VRBO). She vacates the premises with her children to live in a one-bedroom apartment while renting out the property. In that case, we were able to establish that she was earning additional income at the expense of displacing the children.
True Case #2:
We observed and followed a father while he had custody of his child. The father picked up medical marijuana (before it was legalized) while he had custody. We had all the evidence and documentation required to establish this infraction.
True Case #3:
We observed a father who picked up the child from school. He was an alcoholic and just recently regained 50% custody. He had to take a breathalyzer before picking up the child but there was no way to tell if he actually drank during custody other than to follow him to another location (during COVID). Turns out, we didn't have to. He came outside in the dark and drank a full bottle of sake. It was very evident in the video and afterward, the mother, once we showed her—she identified the brand of sake. 
By conducting in-depth research, background investigations, and surveillance, we can document the lifestyle of the other spouse, uncover hidden assets, and uncover the truth that clients can use as leverage. These pieces of information are crucial to divorce proceedings and can be a determining factor leading to a ruling in your favor.
True Case #4:
A father claimed to be a fighter pilot and a war hero. His children grew up with the tall tales about his service career and he never wanted anyone to know the truth. However, we found out that he didn't have a pilot's license until much later in life. We were able to share the truth with his wife, who ultimately had to confront him.
True Case #5:
We established that a man turned out to have an entire second family even before the divorce. We were able to secure video footage of the man with another woman and two smaller children that only the mother, our client saw was evident these small children looked exactly like her older children did at that age. She knew 100% he was the father. It turned out that the children in the footage were born even before the wife, who hired us, filed for a divorce.
A substantial proportion of the cases we handle involve family law or domestic and family issues. This includes child custody cases, alimony and cohabitation, adultery, and elder abuse investigations. We use lawful but creative investigative techniques to uncover activities the subjects try to hide. We are also thorough in our information gathering to ensure that we provide you with enough evidence to build an air-tight case should it come to that.
Why is Kinsey Investigations the Most Qualified Child Custody Investigator?
●      Even Other Private Investigation Companies Refer Us:
Kinsey Investigations is reliable and has served hundreds of satisfied clients and legal teams. We assure you that we treat all the information that you provide and the information that we gather with confidentiality. You don't need to take our word for it. You can check our customer reviews to prove it.
● We Have The License To Operate:
We are licensed to operate in California. You can verify the status of our license and find out if there are any cases against us by visiting the Department of Consumer Affairs website. A reputable private investigator will share their license number immediately upon request.
● We Have The Right Experience To Fit Your Requirements:
We have the most qualified private investigators to take on the task you require. A detective with vast experience in the field that covers your requirements is available in Kinsey Investigations. Ask us about cases similar to yours that we have completed with excellent results. At Kinsey Investigations, we can share hundreds of successful cases.
● We Are Insured for Any Form of Property Damage:
Kinsey Investigations is insured for any form of property damage that occurs during the course of our investigation. Make sure whoever you hire or inquire with can prove the same.`
● We Make You Feel Comfortable When You Hire Us.
We believe it is essential for private investigators to communicate well with their clients and make them feel comfortable in any way possible. We care for our clients, and we listen carefully from the moment you first call us. Our investigators are trained to carefully listen to our clients' stories, needs, and expectations.
______________________________________
Contact us today to learn more about our services and receive a FREE consultation. To schedule a FREE, NO-OBLIGATION case evaluation, just fill out our easy online request form.
Have a Private Investigator contracted to your case today? Your initial private consultation with our Private Investigator is free. From there, they will provide an outline of anticipated costs. At Kinsey Investigations, we pride ourselves on having complete transparency with all of our costs. Rest assured that when you work with us, our investigators will lay out all of our fees and expectations in a clearly written contract. A fee agreement and a retainer document are required. Ready to start? You can call our private investigators at (310) 613-3755.
Every case is unique, and there are specific services that you may have in mind. If you don't see the particular service you require on this page, please contact our office. Even if we don't provide that specific service, we can often suggest an alternative method of achieving the results you need. We can also refer one of our national or international associates who offer the service you require.