Insurance fraud is any act committed to defraud an insurance process. This occurs when a claimant attempts to obtain some benefit or advantage they are not entitled to, or when an insurer knowingly denies some benefit that is due. These are usually based on deceitful claims. Seeking compensation for false or inflated claims is illegal, dangerous, and raises the price of insurance for everyone.
The cost of this type of investigation is dependent on the facts that you know.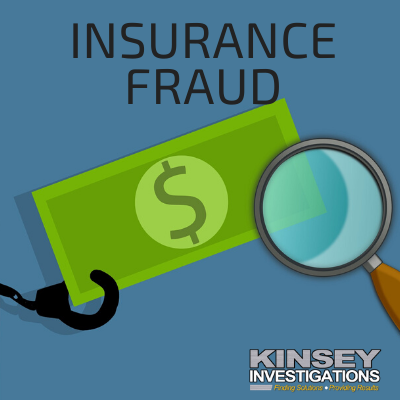 People who commit insurance fraud include:
organized criminals who steal large sums through fraudulent business activities,
professionals and technicians who inflate service costs or charge for services not rendered, and
ordinary people who want to cover their deductible or view filing a claim as an opportunity to make a little money.
A fraud investigation determines whether a scam has taken place and gathers evidence to protect the victims involved.
Again, fraud is misrepresentation with the intent to deceive. For example, if a company makes a specific claim about a product and knows that the product won't work as promised, they are guilty of fraud. Fraud is a very real and costly problem that causes loss of money as well as serious injury and sometimes even death.
Some lines of insurance are more vulnerable to fraud than others. Healthcare, workers' compensation and auto insurance are generally considered to be the sectors most affected.
Types of Fraud:
Auto insurance fraud
Bank Account Fraud
Catastrophe-related property fraud
Debit and Credit Card Fraud
Driver's License Fraud
Elder Fraud
Healthcare Fraud
Insurers' anti-fraud measures
Internet Fraud
Mail Fraud
State antifraud legislation
Stolen Tax Refund Fraud
Use of technology to combat fraud
Voter Fraud Workers compensation fraud
Contact us today for more information and a FREE consultation, or complete our easy online request form to receive a FREE, NO-OBLIGATION case evaluation.
If you don't see the specific service you require on this page, please contact our office. Even if we don't provide that particular service, we can often suggest an alternative method of achieving the results you need, or in some cases, we may refer you to one of our nation wide or international associates who offer the service you require.