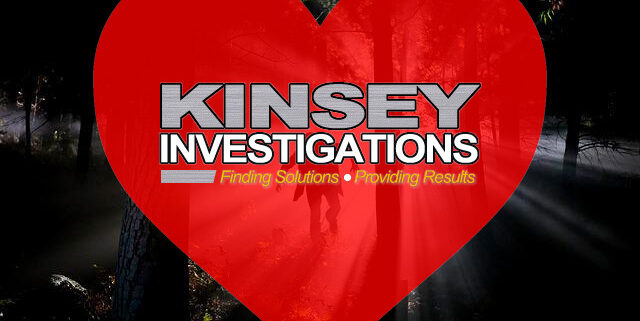 Kinsey Investigations Helps Families. We've been called the "California private investigations firm with a heart", and it's not only because we put our whole heart into what we do. Some of our most rewarding work as a private investigator in Los Angeles and the surrounding area has involved family cases, whether missing persons investigations, child support and custody disputes or elder abuse/neglect. Some of the relationships we've forged with the families we've helped, from Los Angeles to Long Beach, have lasted for years or even decades. In fact, we often still receive updates, photos and invitations from many of them. It's one of the most rewarding parts of the job!
Missing Persons Investigation
When it comes to locating missing persons in Los Angeles and the surrounding area, every minute counts! The longer a child or other family member is missing, the more endangered they become. Even if they left or ran away by choice, on their own, every hour they're away increases the chance that they may secure transportation to travel further away, be involved in an accident or meet someone who will exploit them in any number of ways. If they were tricked or coerced into leaving, the likelihood of these or other poor outcomes only increases.
With their limited resources and heavy caseloads, local law enforcement and other government agencies serving communities such Malibu and Beverly Hills may not be able to open an investigation in a timely manner. Hire Kinsey Investigations to begin locating the missing person right away. Just a few months ago, we helped a family in Texas find their loved one who'd gone missing in the area of Venice Beach. We found her and arranged safe, private transportation back to Texas for her. We never waste time in cases of missing persons. 
Custody & Child Support Investigations
Loving parents want the best for their children, and one key difference between Kinsey Investigations and some other California private investigators is, so do we! In cases of child support disputes and child custody investigations in L.A. and beyond, we often hear we're not the first L.A. private investigator firm our client called, but they simply didn't feel comfortable elsewhere they way they do with us. In fact, even some other private detective services in California have been known to send clients to us when the cases involve custody/child support disputes.
We stand above the competition in places like Brentwood, Westwood and Santa Monica for several reasons. We understand what's legal and what's not when it comes to these investigations, and perhaps most importantly, we know what kind of evidence will be permissible in court. In this way, we won't waste a parent's time and money producing evidence only to have it thrown out by the judge. When a child's wellbeing is on the line, we don't take any chances. Check out the true case stories on our website to learn more.
Elder Abuse/Neglect Investigations
Anyone with an aging parent knows children aren't the only vulnerable people in the world. When we take on an investigation into elder neglect or abuse, we understand the particular challenges that often come along with them. Whether an aging person receives care from a family member or lives in a nursing home or some other type of care facility, the caregivers in these situations are more likely to suspect that they're under surveillance than those who care for children. Especially in cases of psychological or financial elder abuse, caregivers may be actively covering their tracks to avoid being caught.
Female Private Investigators
Kinsey Investigations knows how to blend into any environment. Female private investigators have an innate advantage in situations like these since we often inspire more trust right off the bat and can more easily "fly under the radar" of caregivers and facility operators. We have the social skills to put people at ease and help them feel comfortable talking to us. The sooner we can secure proof of the neglect or abuse, the sooner we can help our clients put a stop to it.
When families need help protecting their loved ones, Kinsey Investigations helps them find peace of mind. Check out our online private investigator reviews and think of us if your family ever needs the services of a California private investigator. 
https://www.kinseyinvestigations.com/wp-content/uploads/2022/09/private-investgator-with-heart-kinsey-investigations-la.jpg
426
640
Kinsey Investigations
https://www.kinseyinvestigations.com/wp-content/uploads/2023/02/kinsey-investigations-private-investigator-logo.png
Kinsey Investigations
2022-09-06 15:22:43
2022-09-08 09:40:49
California Private Investigations Firm with a Heart