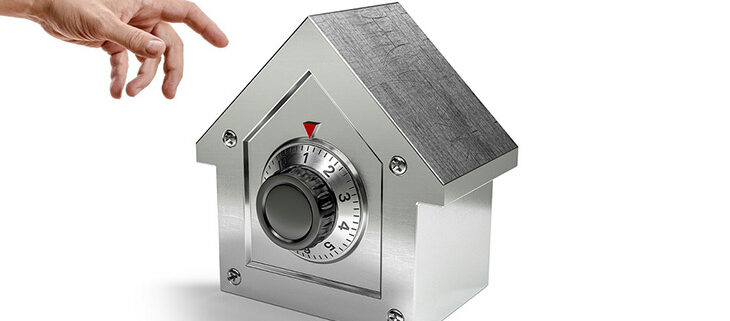 The insurance industry in the UnitedStates is one of the biggest industries in terms of financial transactions and services. It involves more than 7000 companies that collect over $1 trillion each year.
Such a considerable size of the industry is an excellent incentive for illegal practices and insurance fraud. It provides a great deal of opportunities to exploit the system. In fact, the average annual cost of insurance fraud in the US is estimated to be $40 Billion!
At Kinsey Investigations, we came across many insurance fraud claims and solved many insurance fraud cases in California.
These kinds of crimes are usually very organized and involve many parties. Things can get complex when we deal with significant cases, and there is much at stake. That is why we successfully put a team of specialists and insurance fraud experts on this to solve such claims in all of California. We are committed to providing the highest skills to help investigate fraudulent claims and provide both individuals and companies with the best investigation services in Los Angeles and all of California.
If you suspect the validity of an insurance claim, Kinsey Investigations can help you obtain the evidence you need to deny it. We provide Insurance Fraud Investigations services for clients across all of California, both personal clients and corporate clients.
So, what is insurance fraud? How do I know if I have been a victim of such a crime? What are the types of insurance fraud? And how can Kinsey Investigations personnel help me investigate such claims? We are here to provide all answers you need in case you suspect any fraudulent activities!
Insurance fraud:
To conquer insurance fraud, one must first know what insurance is. In basic terms, it is a contract between an insurer and an insured. In an agreement, the insurer indemnifies the insured against losses, damages, or liability from an unknown event.
Insurance fraud is action intended to defraud an insurance process. This usually occurs when a claimant tries to obtain some advantage they are not entitled to or when an insurer knowingly denies some benefit to gain more profit and take advantage of people.
Fraudulent claims represent a significant portion of all claims received by insurers and cost billions of dollars annually. As mentioned, these activities affect the lives of innocent people, both directly through accidental or intentional injury or damage, and indirectly as these crimes lead to higher insurance premiums.
In short, Insurance fraud exists when individuals attempt to profit by failing to comply with the terms of the insurance agreement. Fraud can occur at any stage of an insurance transaction by any of the following:
Individuals applying for insurance
Policyholders
Third-party claimants
Professionals who provide services to claimants
A Kinsey investigation specializesin insurance fraud cases and will help you uncover the truth.
These are the most common types of insurance we deal with:
Life insurance fraud
Health insurance fraud
Automobile insurance fraud
Property insurance fraud
Insurance Fraud Schemes
There are numerous types of insurance fraud schemes: these are the most common types of fraud involving the insurance industry:
Agent and broker schemes
Underwriting irregularities
Vehicle insurance schemes
Property schemes
Life insurance schemes
Liability schemes
Health insurance schemes
Worker's compensation schemes
Premium Diversion
Fee Churning
Asset Diversion
Disaster Fraud Schemes
Starting an insurance fraud investigation:
The first step of an insurance fraud investigation is when an individual or a company suspects they have been the victim of any of the schemes mentioned above. There are many ways to identify such suspicious claims, whether through statistical analysis software, observation, or referrals from insurance agents.
Regardless of the source, if you have grounds for any suspicious activity or believe you have been the victim of any insurance fraud scheme, the next step is to refer these claims to Kinsey Investigations. We will offer the best assistance and expertise to help individuals or companies investigate and solve insurance fraud cases.
Insurance fraud: Kinsey Investigation is your go-to!
Insurance fraud investigations by Kinsey cover all range of cases and claims. From healthcare to life and property insurance and even fake death events, we do our best to help companies and individuals in all of California.
Our specialists will work with you and all appropriate insurance personnel to unveil the truth in a timely and discreet manner. We put together a team of experts and equip them with the best resources and strategies to provide you with the best fraud investigation services.
Our agents will put their skills and expertise to careful use in every engagement to protect your confidentiality while uncovering the facts of your case. Whether you are an insurance company adjuster, a corporateattorney, or an individual, we will thoroughly investigate any insurance fraud claim on your behalf and provide you with the facts and results promptly in Los Angeles and all of California.
Kinsey's insurance fraud investigators fight fraudulent activities by investigating the circumstances of specific suspicious claims to new customers, buying insurance products, premium calculations, and much more.
Our specialists will go through every detail and interview anyone involved to help your case and find facts. Here is an overview of what our investigators will solve your issue:
Conduct financial audits
Assess customer credibility
Assist police investigations
Detect financial crime
Review insurance process
Analyze claim files
Interview insurance claimants
And much more! Every case is unique and has to be dealt with accordingly.
So, if you suspect any fraudulent activities, call Kinsey Investigations now:
You have a problem, that's why you are turning to us. We may have a solution.
Finding the truth and peace of mind . . . that is what we offer.
Do you like this article? Share with your friends and let us know how we can help you!
https://www.kinseyinvestigations.com/wp-content/uploads/2021/12/Insurance-Fraud-Investigator-in-California.jpg
400
730
Kinsey Investigations
https://www.kinseyinvestigations.com/wp-content/uploads/2023/02/kinsey-investigations-private-investigator-logo.png
Kinsey Investigations
2021-12-01 01:56:14
2022-01-19 06:25:48
Insurance Fraud Investigator in California: Kinsey Investigations provides industry top experts to solve your case!