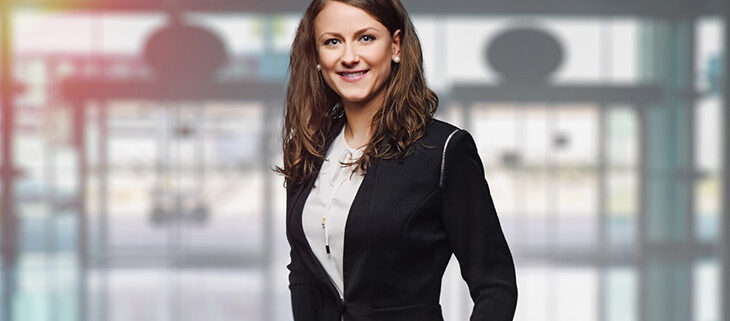 Kinsey Investigations is a full-service private investigation agency in Los Angeles.
We offer the best investigations services in all of California, thanks to our large team of experts. Moreover, women play a huge role in leading many cases and successfully solving our clients' problems. That is why, today, we want to spotlight our women's efforts and their instincts and how they are changing the face of the private investigations world.
That said, Kinsey Investigations takes pride in recruiting and empowering women PI's specializing in various services: Background checks, child custody, infidelity, missing persons, and many more. Please read all about our services and learn how our female PI's can help you here.
So, why should one look for a female PI? How can a female PI help your case better? Can female PI's handle all cases? And in all areas of California? What are the challenges a woman faces being a PI in LA? Do women PI's charge the same as men? Find answers to all these questions and more right below.
The rise of female Private Investigators:
Lately, we have noticed that the stigma is being lifted, and people are not so surprised to see women working as PI's. Female private investigators have been pioneering in this field, and their excellent job has been an inspiration for many others. Today, more than 34% of investigators are female, and the number is still rising.
Kinsey Investigations have been told on initial consultations, "I am so glad I am talking to a woman"— this comment comes from both men and women. When I explain we have both men and women investigators, they usually tell me they prefer a woman.
We take pride in hiring and trusting female investigators with all kinds of cases. Our female PI's have been rocking the world of private investigations and successfully leading various cases. People have to get more familiar with the fact that women can handle all cases, and sometimes, they have better chances than men at doing that. Why? Let's find out.
Why are women excellent PI's?
Women have several qualities and natural skills that help them become successful PI's. Of course, it does not come without training and hard work, but women tend to develop excellent investigative skills and get much better at solving cases quicker than men.
This advantage can be traced to many reasons such as:
Natural ability to read situations better
Women tend to blend in easily
Women perform better at surveillance
A woman PI is better at understanding and dealing with other people
Learn more about female PI's and why women would fit your investigation needs better right here.
 What some are the investigation services a female investigator offers?
Our femalePI's cover and handle any investigation. Female private investigators are more than capable of handling any case. We understand that many people still believe that the investigations world is just for men, but we do not support this stereotype. Kinsey Investigations tries to support women and their remarkable efforts to change this world. 75 % of our team is female, and they specialize in all kinds of cases.
Child custody: Custody cases can be emotionally difficult. Thanks to many years of experience and a diverse, highly skilled staff, Kinsey investigations has become the best at solving child custody cases. Again, we have represented both sides; the father and the mother in several cases. Plus, we noticed that women play an important role in solving this kind of case thanks to their intuition and great understanding. Divorces can be very painful and complicated, especially when kids are involved. Female PI's excel at analyzing situations correctly, which helps them find valuable leads and evidence that will win you the case.
Infidelity: If you ever think your partner is cheating on you and want to find the truth quickly, you should turn to Kinsey Investigations.Our team is 100% professional and will collect evidence discretely. Our female investigators will work on your case diligently and get you answers in no time. Usually, women tend to have better emotional intelligence than men, which is a vital asset in such cases. This helps them put pieces together, connect the dots, spot contradictions in someone'sstory, and handle heated situations much better than men.
Missing Persons: If you lost someone or trying to locate a person anywhere in the US, Kinsey Investigations is your go-to. Our female investigators have the diligence and skills to help you find your loved ones. Whether it is a missing child, an old friend, or a lost family member, this kind of case needs a private investigator who is GREAT at listening,has excellent social skills, easily blends in, and is good at getting answers from strangers. This is why women have better chances of excelling at this kind of investigation.
Surveillance: This is one of the most used investigation services.
Whether you are trying to prove a partner is cheating, or suspect your employee is trying to commit fraud, or maybe you are trying to find a missing person…
Our female investigators will help you gather the right information and solve your case in no time.
Women are great at surveillance, and it is not easily suspectedthat a woman is doing surveillance. It is all because people generally think only men would look for them and find women less threatening. Our female investigators are highly trained and have the state-of-the-art technology to help them surveil targets discretely for hours and get answers successfully.
Background check & Online screening: Many of our clients, whether firms or individuals request background checks frequently. Whether hiring or for dating purposes, if you want to know ALL about someone and find the minor details, Kinsey Investigations is the best at doing this. Moreover, if you are looking for a female PI to solve your case, we have the most skilled & experienced female PI's in LA. Online screening and background checks may not be the trickiest kind of investigation nor the most complex one. However, particular abilities and intuition are required to help spot important details and look into the right directions. These attributes tend to appear in women's PI's more than men, which allows them to stand out in handling such investigations.
These are just a few examples of what women can do in the investigation world and what helps them excel. Learn about all our services and find a female PI that will solve your case in no time here.
Do female PI's charge as much as men?
Kinsey Investigations will charge you based on your specific case needs, its complexity, the technology required to solve it, hours spent, the number of investigators that work on your case, and many other factors. However, gender is not part of the equation and never was. We charge for the quality of our services and for successfully solving problems.
What are the major challenges a woman faces being a PI?
The first and the biggest challenge perhaps is the prejudice "women PI's are not as good as men." Whether from male colleagues or society, this stereotype is a severe threat to the development of female PI's and usually tends to harm their efforts and their career. However, times are slowly changing for the better.
Believe it or not, our male counterparts hire Kinsey Investigations to help them with their investigations! If another "friendly competitor" PI needs help from a female, they usually call us.
Female PI's in Los Angeles:
Our Investigation services cover all areas in LA and all of California. If you are looking for a female PI to solve your case, Kinsey Investigations is the best. Whether in Bel Air, Pasadena, Beverly Hills, or any other part of Los Angeles, we have highly skilled and trained investigators all over California ready to answer your call and help you find the truth. Call us now at (310) 613 3755.
If you liked this article, check out our blog and find more amazing reads. Learn more about our services and find real-life cases that we solved that showcase our high level of expertise and talent.
https://www.kinseyinvestigations.com/wp-content/uploads/2021/12/Best-Female-Private-Investigators-los-angeles-1.jpg
400
730
Kinsey Investigations
https://www.kinseyinvestigations.com/wp-content/uploads/2023/02/kinsey-investigations-private-investigator-logo.png
Kinsey Investigations
2021-12-01 01:33:11
2023-02-20 09:43:17
Best Female Private Investigators in LA