A civil investigation helps uncover and assemble the information needed for a civil trail. A civil trial is the opposite of a criminal trail. In most cases, this type of court case involves two individual citizens who are arguing about an issue that relates to their rights as citizens.
Civil Investigations are every bit as involved and require as much expertise as law enforcement investigations. In other words, knowing how your opponent thinks and operates will help you plan for the best possible defense strategy.
We will gather all documents and discovery, every report, analyze all evidence and will uncover any flaws or weaknesses in your adversaries' case.
Our civil defense investigations may include:
Client consultation
Comprehensive report preparation
Courtroom testimony where necessary
Initial review of the case details
Obtaining copies of police reports
Review and analysis of documents and evidence
Review of prior witness statements
Seeking out new witnesses and evidence
Witness interviews and re-interviews
Our Investigators are experts at re-interviewing existing witnesses. We utilize every available data base information system, along with canvassing the neighbor, also referred to as pounding the pavement, in an attempt to discover any additional witnesses or evidence that may be crucial to your defense.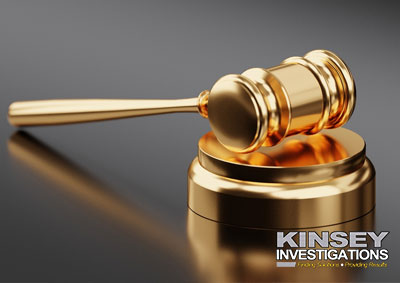 If you don't see the specific service you require on this page, please contact our office. Even if we don't provide that particular service, we can often suggest an alternative method of achieving the results you need, or in some cases, we may refer you to one of our nationwide or international associates who offer the service you require.