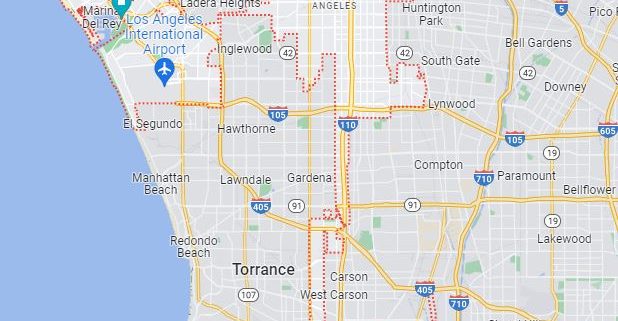 When it comes to Los Angeles private detective agencies, Kinsey Investigations stands among the top California private investigation firms. Not only have we twice made the list of Expertise.com's "Best Private Investigators in Los Angeles, we're licensed and insured to conduct investigations throughout the entire state of California. We are more than just another L.A. private investigator firm. As an office of predominantly female private investigators, we prioritize compassion and dignity with all of our clients, and we make sure that every case from Beverly Hills to Long Beach is given the care and expertise it deserves. With decades of knowledge of California law and the specific challenges clients face in the greater Los Angeles area, Kinsey Investigations is the detective agency that even our competitors recommend!
There are countless reasons to hire a California private investigator and many different kinds of services we can provide. One of the most common L.A. private detective services is conducting surveillance. We may need to track the movements of a suspected cheater as part of a Los Angeles infidelity investigation or confirm the living arrangements of a coparent for a child custody investigation in Brentwood or Westwood. No matter the reason, hiring a private investigator who is intimately familiar with the cities and neighborhoods they are traversing, especially in the highly populated and busy streets of the greater Los Angeles area, can only benefit a client's case. A good L.A. private detective agency makes sure their investigators have the training and skills to easily navigate and blend in anywhere throughout Los Angeles and Orange counties, so they can conduct thorough surveillance and other operations.
There's no place on earth quiet like Malibu and Beverly Hills. Some of the richest people in the world come to live, seasonally or year-round, in these unique and breathtaking locations in California. The sheer diversity in the cuisine, the culture and the economic stratification boggles the mind. It takes a savvy, street-smart person to feel comfortable navigating all that, not to mention the traffic. Kinsey Investigations' female private investigators know Malibu and Beverly Hills like the backs of our hands. We won't hesitate to dive into investigations requiring us to travel and work in these iconic places. Our licensing and professional insurance free us up to do our job the same way we would anywhere else in the Los Angeles area and throughout California. We also won't hesitate to take advantage of all the benefits of working as a female private investigator, attracting less attention and naturally putting people at ease. We'll put those advantages to work, in Beverly Hills and Malibu, or anywhere else if it can benefit our clients.
In Santa Monica, the burgeoning "Silicon Beach" startup scene means more California private investigations firms have been working with small businesses as well as on large corporate cases in this area. The demand for corporate security investigations in this part of Los Angeles County is sure to increase as these growing organizations recognize the need to improve all kinds of security and reduce liability to employees and customers alike. Kinsey Investigations' detectives are leading Santa Monica private investigators with decades of experience catering to individual and corporate clients throughout the area, as well neighboring communities like Culver City. Our female private investigators have the training and experience it takes to tackle any kind of case that comes up here. And because we're licensed and insured throughout the state, whether Santa Monica is the only destination, or one of several, where we need to operate for a case, our clients can depend on us to get it done.
We've said it before – we're the L.A. private investigator service comfortable taking on cases from the heart of Los Angeles all the way to Long Beach. But we could just as easily and honestly call ourselves Long Beach private investigators for all the cases we've worked on there over the years. Some California private investigators are licensed throughout the state, but lack the experience, the staff or both to properly handle investigations requiring them to operate surveillance or multi-day stakeouts very far from their home office. Not Kinsey Investigations. We are Long Beach private detectives as much as we are Los Angeles, Bel Air, Brentwood and Westwood private investigators. Our complete catalog of services is available to individuals and corporate clients throughout the greater Los Angeles area and the state.
And judging from our online reviews, industry accolades and the referrals we continue to get (especially for highly emotional child custody and other family law investigations in L.A.), it seems no matter where we're working, we're delivering on all we promise.
https://www.kinseyinvestigations.com/wp-content/uploads/2023/04/Kinsey-Investigations-Los-Angeles.jpg
618
618
Kinsey Investigations
https://www.kinseyinvestigations.com/wp-content/uploads/2023/02/kinsey-investigations-private-investigator-logo.png
Kinsey Investigations
2023-04-04 13:38:16
2023-04-05 16:33:44
Los Angeles Private Detective Agency Serving All of California